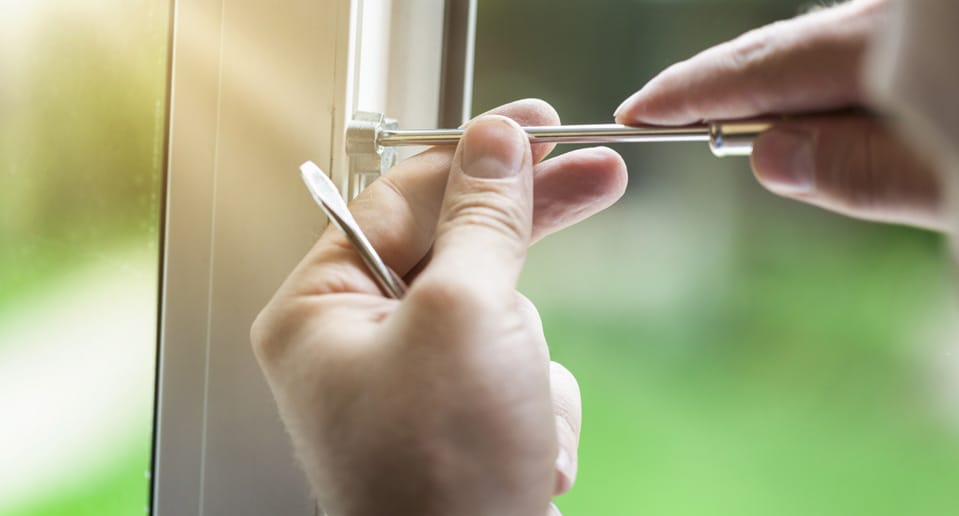 How do we install Windows?
There are two primary kinds of window replacement. A "full frame" replacement means that everything in your window opening will be removed all the way down to the studs. An entirely new window, complete with new interior and exterior trim, will be installed. A "pocket" replacement means that most of your old window will be removed, but enough framing material will be left so that you do not need to have the interior and exterior trim replaced.
Full frame replacement is necessary in situations where there is frame rot or where the trim needs to be replaced. But if the frame rot is limited only to the cosmetic portions of the window then a pocket replacement is usually a good option that will allow you to keep your trim and will save you some money. Ask your sales consultant which option they recommend for your particular home, and be sure to ask them to explain why. Always veer away from companies that only do one type or the other – this is a sign of a company that does not have a well-rounded skill set that is able to roll with whatever odd situations might arise during the replacement process.
How long does it take?
Window installers usually work in pairs of two. A pair of good installers can replace between four to eight windows per day depending on the type of installation. If your home has a lot of windows then you may have two pairs of installers working on your project. If you live in a ranch home with all your windows on ground level then the installers will probably be able to install a few more per day. If your home has windows that are more than two stories off the ground then the per-day average will be a bit lower. If there is excessive wood rot or other issues that need to be fixed during the project then it might go a bit slower. If timing is critical for your project then be sure to ask your window consultant to explain what factors on your particular home might affect the time it takes to replace your windows.
"Kelly Window and Door is an excellent company to work with. They did everything professionally and with great attention to detail. One of the best contractors I have ever used."
Mark, Raleigh, NC
"The crew was extremely professional and completed their task with speed and precision. Very knowledgeable and friendly."
D & J, Cary, NC
"The staff was very good, clean and picked up after themselves. It was a really good experience. The staff was prompt. They finished the job on time."
Diane, Fuquay-Varina, NC
Take the next step:
Call us to schedule your complimentary consultation:
Or fill out the form below: