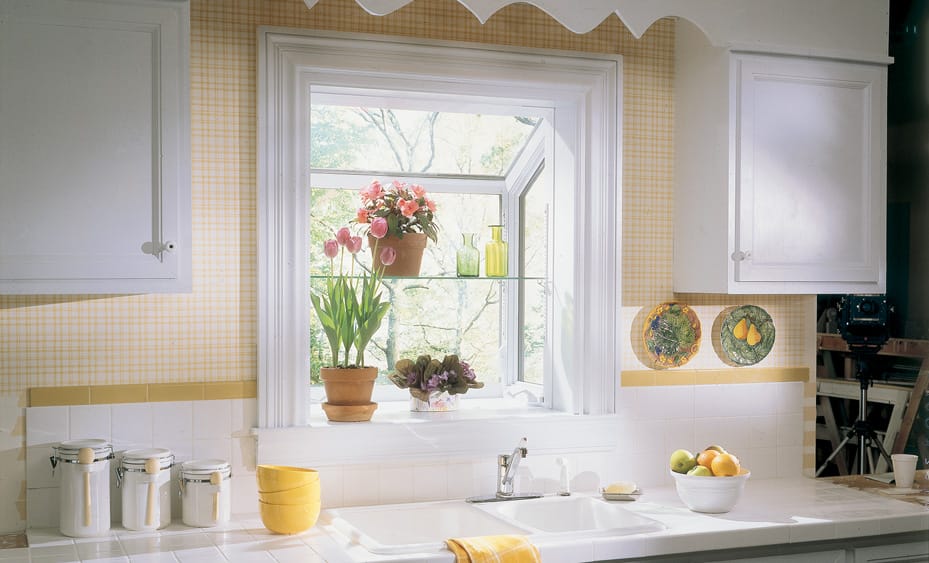 Energy-Saving Window Replacements in Cary, Raleigh, and Durham
The problem with old windows is they leak, creating drafty rooms throughout your house. At Kelly Window and Door, we understand how frustrating it can be to have faulty windows in your home. That's why we've helped homeowners for over 27 years to get premium windows installed with precision.
Restorations Windows add beauty to function to create a personalized window solution for your home. With inspired design elements that add sophistication to your home interior, and dozens of decorative options, Restorations Windows take vinyl replacement windows to a whole new level.
With streamlined frames, you can enjoy greater views of the beautiful outdoors. Our windows have energy-efficient qualities that bring you consistent savings.
Benefits of Restorations Windows

Restorations vinyl windows combine strength and style for maximum performance. Additional advantages include:
Beauty without compromise — Customized looks to reflect your distinct style.
Glass space — Our signature narrow line windows are designed with up to 27% more viewing area.
Easy maintenance — Windows tilt in for easy cleaning.
Engineered to last — Enjoy indoor comfort, thermal efficiency, and an airtight fit.
Outstanding security — Protect your loved ones and possessions with replacement windows.
Superior craftsmanship to last — Get exquisite beauty and exceptional performance.
Best warranty in the industry — Rest at ease with a lifetime, non-prorated, transferable warranty.
Gorgeous Styles and Decorative Options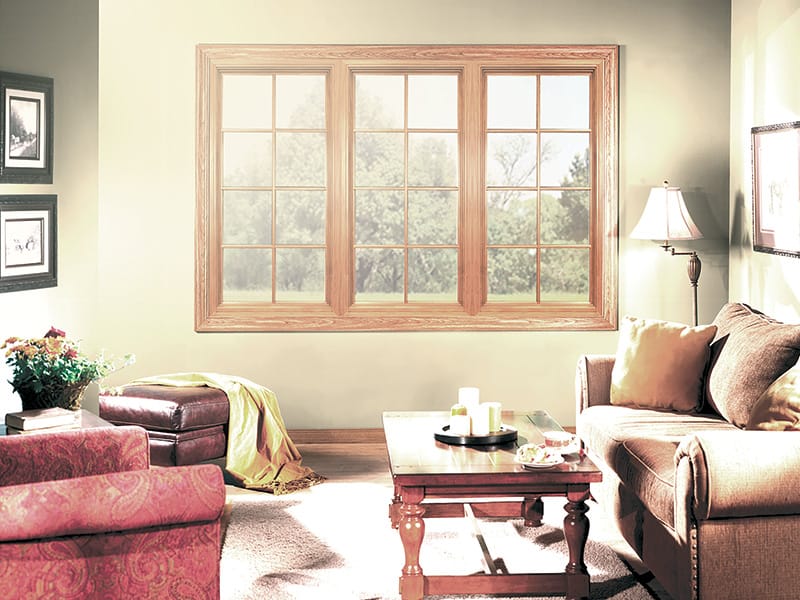 Restorations Windows incorporate special design elements that mimic the sophisticated flair of wood windows. Restorations Windows come in dozens of attractive style options and all the elements needed to give you functional efficiency—while looking fabulous.
Restorations Windows come in a wide variety of designer options and styles to select from:
Double Hung Windows – Restorations Windows upgraded the timeless double hung window. Their sleek frames, energy-efficient features, and classic look gives you the look you love and the function you deserve.
Single Hung Windows – Get enhanced performance from these classic windows designed to give you outstanding thermal performance and long-lasting function.
Casement Windows – Practical casement windows give your home optimal ventilation so you can enjoy fresh breezes indoors throughout the year. Their slim frames give your home a crisp look and create optimal views for you to enjoy.
Bay and Bow Windows – When your home has a special space that calls for expansive views, bay and bow Restorations Windows deliver. Get dependability and performance along with refreshing views for your home.
Garden Windows – Looking for a picturesque place to grow plants year-round? The garden window will give you the perfect space to provide the sunlight they need to thrive. Enjoy the fresh green plants with an abundance of natural light teeming into your home.
Geometric Shaped – Explore the possibilities with specialty-shaped Restorations Windows. Create the distinct aesthetic you desire with beautiful, energy-efficient, durable, geometric-shaped Restorations Windows.
Projected Frame – Looking for a window that will stand out and make an elegant statement? Projected frame windows enhance your home's interior design. Enjoy a sunlit space that lifts the whole atmosphere of your home.
Sliding Windows – Restorations Windows provides the classic look of sliding windows with improvements like ease of use, increased energy efficiency, and expansive views.
Patio Doors – Restorations Windows designed sliding glass patio doors to be the most beautiful, energy-efficient, and functional in the industry. Your new patio door can give your home perfect solutions in a variety of areas: it creates a fluid passageway from indoors to outdoors to broaden your entertaining options. A patio door makes great use of space in your home since there is no need for the extra area a hinged door takes up in the room. A patio door gives you ample opportunity to bring fresh air into your home, and cool it naturally with breezes as the outdoor temperatures permit. And it gives you vast views of the beautiful outdoors.
Decorative Options
Glass selections—Get maximum thermal efficiency and comfort for your geographic region's climate. Rated Energy Star's Most Efficient Window.
Decorative options—Customize your view by choosing the interior color of woodgrain that will match your décor.
Convenience choices—SolarClean cleans itself with UV rays. OptiView enhances curb appeal, airflow, and views. SunBlinds never need cleaning.
Hardware finish options
If you are installing popular Double-Hung, Single-Hung, and Slider hardware finishes, choose from 6 different looks to get the optimal finishing touch to your home design.
Brushed Nickel
Antique Brass
White Hardware
Oil-Rubbed Bronze
Tan Hardware
Pontiac Gold
Restorations Windows Convenience Options
There are some amazing options that simplify your life offered by Restorations Windows. 
1. SolarClean™
This innovative technology will clean your windows with the sun's UV rays. If you're tired of traditional window cleaning, this modern self-cleaning window will give you more time to do what matters most. Windows will stay clean longer than after traditional cleaning methods. Your windows will even clean themselves on cloudy days too! 
2. OptiView™
Get a clearer view out your windows. Enjoy better protection from insects, get better airflow inside your home, and boost your curb appeal at the same time. These features are standard on all our windows, and optional for patio doors. 
3. PetTough Screen
This specialized screen is made of durable vinyl coated polyester. It resists damage from animals such as dogs and cats while being completely pet friendly. It's a great option for pet owners to consider on their windows and patio doors. 
4. SunBlinds
Enjoy these blinds that never need to be cleaned. These adjustable miniblinds are located between the panes of glass in your Restorations Windows. They deliver great style and function without the typical tedious maintenance of miniblinds. Available in two different neutral colors, their style is sure to complement your replacement windows and finish. Their easy to operate single, side slide magnetic operator will raise, lower and tilt your blinds.
"We replaced every window in our home and added a sliding door with Kelly Window and Door. The process went very smoothly and the end product is fantastic! Tony came out to our home to educate us on the aesthetics and the energy efficiency of the windows, which are equally important. The other window companies we met with did not take the time to explain how their product compared with other well known brand names in the market. I valued the time and energy Tony took speaking with me and answering many questions! I am very particular about the small details and he went through every one of them. Larry came out and measured and offered great suggestions in regards to colors and cladding to ensure the end result was perfect, all without any pressure. I was kept up to date with text message updates as the windows were made. Installation went smoothly and the team kept our home neat, clean and free of debris when they left each day. We are so excited about the look and the function of our windows. Can't recommend their team and product enough!"
Laurie W.
What Makes Kelly Window & Door the premium choice for Window and Door Replacement?
Unlike competitors, we don't carry a ton of brands, so you will always receive the most trusted, durable product on the market. Choose from Restorations Windows, Sunrise Windows, and ProVia Doors.

You won't get an estimate—you will get the exact price quote, so you know specifically how to budget.

No one wants to be the eyesore of the neighborhood. That's why we strive to keep a low profile by not creating traffic issues, not parking in your neighbor's driveway, and not loitering around the trucks.

Whether it's 1 window or 15, we always serve you with respect. This means that each and every job gets five-star treatment.
Take the next step:
Call us to schedule your complimentary consultation:
Or fill out the form below: