ProVia Replacement Doors
As the entry to your home, exterior doors get a lot of traffic. They get open and shut, banged into, slammed, and scraped against. They are subjected to the elements, rain or shine. When it's time for a replacement door, you need to know that the new door can stand up to all of that.
As a homeowner, you want an exterior door that meets high standards of performance. It needs to be durable, secure, and energy-efficient while still looking attractive. For many Raleigh area residents, the solution to meeting all of their replacement door needs is popular ProVia Doors. Other door brands simply don't compare to the superior quality of ProVia doors.
ProVia understands that you want guests and family to feel welcome and at home when they enter your home. That's why they follow the highest standards in how they manufacture their residential entry doors. Each door is designed for the kind of durability, security, and energy efficiency homeowners want. They can also be customized to suit your specific tastes.
A door is one of the first things people notice about your house, and it sets the tone for your home's environment. Stylish ProVia doors come in many beautiful styles to fit your home's aesthetic and your lifestyle. Homeowners can pick from:
ProVia Entry Doors
ProVia Storm Doors
ProVia Hinged Patio Doors
ProVia Sliding Patio Doors
You don't have to suffer the frustration of an ugly or broken door when there are so many ProVia replacement doors to choose from!
What are the Signs to Replace Your Doors?
You know doors don't last forever, but how do you know it's time for replacement doors? Sometimes you learn to make do with a bad door over time, but you shouldn't have to put up with an ugly or dysfunctional door. Storm doors, entry doors, sliding glass doors—all of them should be replaced when they no longer work.
Here are some signs that it's time to look at replacement doors and find some that will make your home more functional and your life easier:
Your door is broken or damaged
Your door frame is damaged and poses a security risk
You can see water damage around your door
Your door is drafty and your energy bill has increased
Your door sticks and is difficult to open and close
The lock no longer works properly, putting your family and property at risk
There's condensation in the glass panes indicating a leaky seal
You can see dents, cracks, rust, or holes
Your door is old and looks outdated
Your door isn't accessible to visitors with mobility issues
You're considering a general exterior home makeover
Have you seen any of these signs that it's time to shop for replacement doors? If you have, don't procrastinate until your doors become a real problem. It's easy to get used to an old door, but if you're starting to feel embarrassed by outdated doors or your doors simply don't work well, it's time to contact your Raleigh replacement door contractor.
Do Doors Impact the Energy Efficiency of Your Home?
What do doors and your HVAC system have to do with each other? Well, one can have a great impact on how well the other one works. Doors and windows cause the biggest waste of energy. They let out your home's warm air in winter and cool air in summer, making your HVAC system work harder and use more energy to bring your home back to a comfortable temperature. This can take a toll on your home's systems over time, not to mention it hikes up your energy bill!
The solution is new ProVia doors and windows. Replacement door energy efficiency just can't be matched by old doors. When you install energy-efficient ProVia doors, there are several environmental benefits:
Your home environment stays at a consistent, comfortable temperature.
Your HVAC system doesn't require as much electricity from the power plant which reduces emissions.
To ensure your doors and windows are energy-efficient, look for Energy Star Certified products like those offered by ProVia. ProVia doors and windows keep interior air in and exterior air out to help control the temperature in your home. For the most energy-efficient doors, look for these features:
A tight fit between door and frame
Weatherstripping
Polyurethane foam core
Double or triple-pane insulating glass in door windows
Energy Star logo
For further help selecting energy-efficient doors, use the Energy Performance Calculator to see how your favorite ProVia doors rate for energy efficiency according to Energy Star and EPA standards.
Replacement door energy efficiency is a vital factor in your home's energy use. Ask your preferred Raleigh replacement door contractor for recommendations.
How to Choose the Best Door Style for Your Home
There are many things to consider when looking for the best door style for your home.
First, you must consider what kind of door you need. Exterior doors generally fall into one of three categories: entry doors, storm doors, and patio doors.
Second, think about how you want your new door to match your home's overall aesthetic. You need a classic door for a classic home; a modern door for a modern home. Do you want it the same color as other accents on your house or a color all it's own? Do you like a textured door or smooth? And what about a window in the door?
Third, a new door must function how you need it to for your lifestyle. If it is a high-traffic door you're replacing, you need one that is durable and low-maintenance. If security is a concern, a strong door and lock system is a must. If your front door serves a more aesthetic purpose and does not serve as your main entryway, you might prefer a more decorative door.
It's easy to know what kind of door you need based on where the door is. Picking an attractive, functional style is the hard part. Here are the three most common types of exterior doors and the different ProVia styles available to choose from:
Embarq realistic wood grain + ultra energy-efficient fiberglass doors
Signet realistic wood grain fiberglass doors
Legacy Steel heavy-duty steel doors
Heritage Fiberglass smooth and textured fiberglass doors
Spectrum storm doors with retractable screen
Decorator storm doors with robust frame and designer glass choices
Deluxe storm doors
Duraguard storm doors with heavy-duty stainless steel screens
Superview storm doors with slender frame in primary styles and colors
Endure vinyl sliding patio doors with deluxe hardware
Aeris real wood interior with vinyl exterior sliding patio doors
Aspect vinyl sliding patio doors
Designer fiberglass & steel hinged patio doors
Ecolite vinyl sliding patio doors
How to Visualize Your Door Design
Not everyone has an eye for design. If you don't have this gift, visualizing your replacement door design can be challenging. But you need to know how a door will look on your home before you purchase it. Luckily, there are a few tricks to use for the design-impaired.
First, viewing example pictures of doors can help you visualize what those doors look like on real homes. Every Raleigh replacement door contractor should have a photo gallery of beautifully installed doors to show their work and help you imagine what a replacement door would look like on your home. Kelly Window & Door categorizes our Doors Gallery according to door styles: entry, storm, and patio. This lets you quickly see how the style you need looks in real life.
Second, try the ProVia Visualizer. This tool allows you to try out sample doors on pictures of either a sample home or uploaded photos of your own home. You can play around with the tool to test different door designs and even save your favorite ones to come back to later.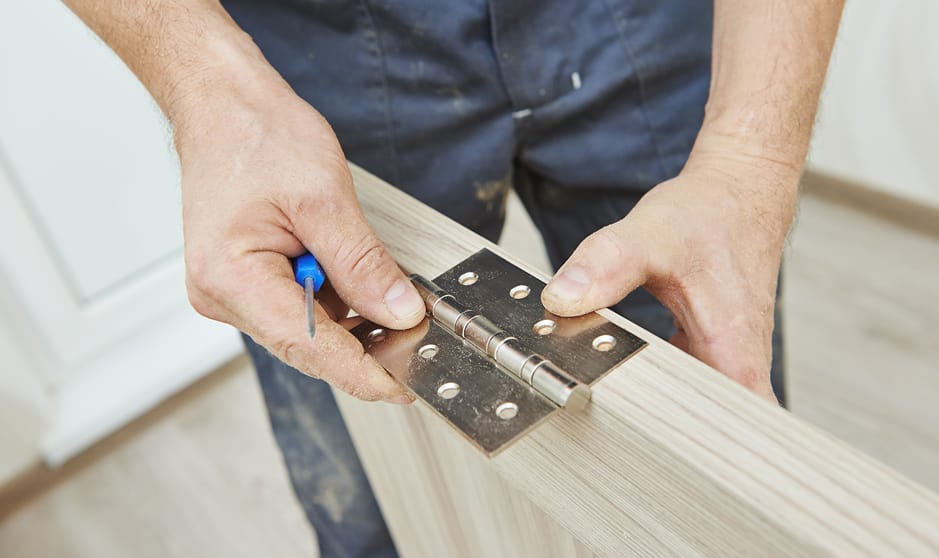 Why Choose a ProVia Certified Contractor in Raleigh?
A high-quality product like a ProVia replacement door deserves to be installed right. Otherwise, it could cause problems later, and you won't be able to enjoy all the benefits of your well-manufactured door like:
Beautiful door styles
Better energy efficiency
Well-built product
Durability and longevity
Professional stain and paint finishes
Strength and security
If those are the kind of benefits you want from your replacement doors, your best bet is to work with Kelly Window and Door as the premier ProVia certified contractor in the Raleigh area. A ProVia certified contractor has undergone specialized training to equip them with the expertise they need to install ProVia products immaculately. This ensures your door looks right and works right now and for the lifetime of the door.
What does the ProVia certification training entail? Here is a sample of the things your ProVia certified contractor can do to give you a perfect installation:
Has basic product knowledge
Utilize ProVia's engineered design in installation
Measure and install ProVia entry and storm door products
Address service issues and questions
Perhaps one of the biggest benefits of working with a ProVia certified contractor is the valuable warranty that comes with your door. ProVia already offers a manufacturer's warranty on all doors. With a ProVia certified contractor, you also get a lifetime limited transferable warranty on your installation. Warranties like these are simply what responsible door vendors and contractors offer when they are performing up to ProVia standards.
Talk to Kelly Window and Door – Your Local Raleigh Replacement Door Contractor Today
Your door is the introduction to your home. Don't friends and family deserve a welcoming door to enter? If you're seeing signs that it's time for replacement doors, don't hesitate to ask for the best. ProVia exterior doors are built for high performance. They look great, are energy-efficient, and stand up to the elements and security threats.
ProVia offers all types of doors with stylish and functional features that allow every Raleigh homeowner to find a door that they love. When installed properly by a Kelly Window and Door, your ProVia door will stand up to the elements and offer all who enter your home a warm welcome.
Don't live with the frustrations of a poorly made or installed exterior door any longer. If you have drafty, misaligned, unsecured, or ugly doors, talk to your Raleigh replacement door contractor Kelly Window and Door.
We believe in giving our Raleigh area clients the best of everything. We carry a wide selection of attractive door styles from top brands like ProVia doors and perform every installation to the highest standards so your door lasts. All of our work comes with a valuable warranty. Our goal is to help you maintain your home's safety, comfort, and aesthetic with affordable but quality replacement doors.
Take the next step towards getting a door you deserve. Request a free consultation today, and Kelly Window and Door will help you find the perfect door for your Raleigh home.