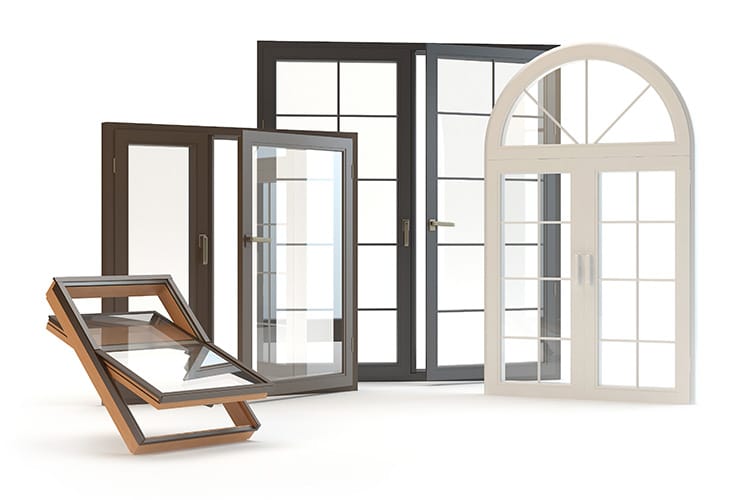 Indoor drafts, rotting window frames, and moisture damage are all signs it's time to upgrade your home's windows. Kelly Window and Door offer Raleigh homeowners replacement high-quality windows with attractive benefits—including lower home maintenance needs, greater views, more natural light, and increased curb appeal.
Take a Look at Your Lifestyle
With today's versatile options, it's vital to educate yourself on the variety of possibilities when it comes to choosing your new window style. Take a look at your lifestyle, and decide what is important to you when it comes to window selection. What are the primary reasons you are planning for window replacement?
Safety and security features – Since windows are potential access points to homes, invest in good window locking systems, utilize a high-quality glass, and install alarms if needed.
Low maintenance – Easy to clean windows offer you convenience for the life of the window.
Aesthetics – Think about the impact of the material choice and color choice for your replacement windows and how they will impact your home's overall beauty both inside and out.
Durability – To make the most of the time and money that goes into replacing windows, find the most durable option, and enjoy the benefits of your new windows for years to come.
Cost – Weigh the cost of your top window choices with the enjoyment, durability, and energy savings they will provide.
Window Styles
Select a Window Style That Fits Your Needs
Look at the architectural style of your home, and consider how the design and color of your new windows will affect the curb appeal and resale value of your home as well as everyday functionality. Add to your home's overall look with attractive windows to enjoy each day. Here are some window styles to choose from:
Single Hung Windows – Single-hung windows are a popular choice because they open up and down with ease. Single-hung windows only open at the bottom, and the top portion of the window stays in place.
Double Hung Windows – These easy to clean, popular windows work by sliding either of the sashes up and down within the window frame.
Picture Window – Expansive glass helps maximize your view of the outdoors. They are attractive and allow an abundance of natural light to teem through into your home interior.
Casement Windows – Casement windows are hinged on one side and operate by turning a convenient crank at the bottom of the window. They offer delightful breezes into the home because they catch breezes easily. They are often seen behind kitchen sinks, where it's difficult to reach most windows.
Specialty Windows – Express your unique style with specialty windows designed to accent the beautiful architecture of your home. These come in many shapes and sizes to complement your home.
Sliding Windows – These easy to manage windows—also called glider windows or sliders—operate by sliding the sash from side to side. These are a fabulous choice if your windows are wider than they are tall.
Bay and Bow Windows – These attractive windows protrude from your home exterior wall and generally have three sides. A larger stationary window in the center is complemented by two smaller windows on each side. These styles boost home value and offer extra space indoors where you can make a beautiful sitting nook.
Why Choose Kelly Window and Door for Your Replacement Windows?
The perfect window must be properly installed and sealed. Peace of mind comes with hiring a contractor you know you can trust to properly install your windows. With Kelly Window and Door experts at your service, you'll know that your Raleigh replacement window installation is done by someone who knows how to install windows right the first time.
We help Raleigh homeowners upgrade to beautiful, high quality, energy-efficient windows, boosting their home's resale value, increasing energy efficiency, and adding to their home's indoor comfort. We want your home to look and perform at its best. Let us show you what a difference beautiful replacement windows can make in your home's appearance, and in your monthly heating and cooling bills.
We Make Window Installation Easy
Schedule a free consultation either in your home or our showroom.
Pick the right products, and we'll install them with expertise.
Love your home again and enjoy your new views.