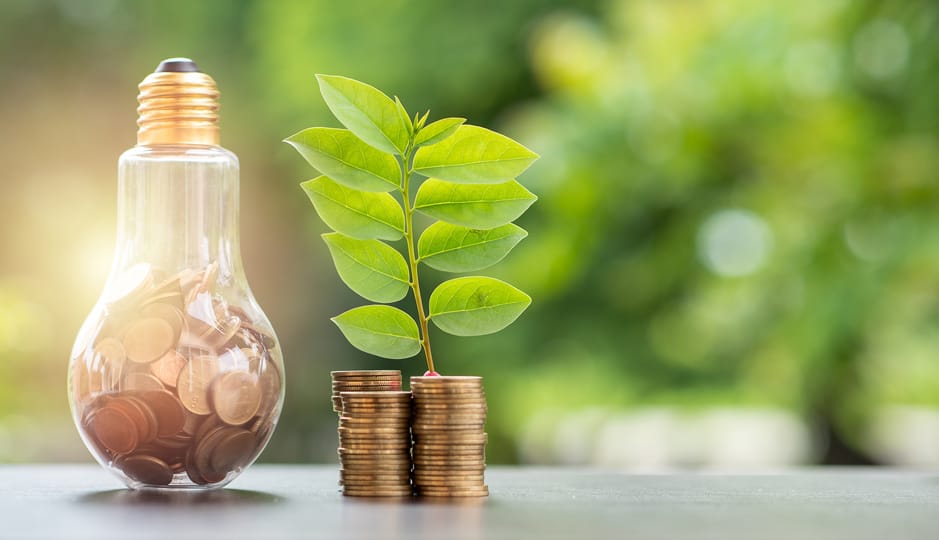 As a homeowner, you want to be able to say you're doing your best in as many homeownership areas as possible—especially in the area of energy efficiency. In fact, just like you, most homeowners are looking for ways to save money by making their home more energy-efficient.
But what exactly is energy efficiency? In the simplest terms, energy efficiency is about performing the same tasks, but using less energy to do it. For example, an energy-efficient air conditioner will use less energy (and cost less) to run at the same amount of power and for the same amount of time as a less energy-efficient air conditioner.
Likewise, a more energy-efficient home might actually need to use the air conditioner less altogether!
There are many easy ways one can create a more energy-efficient home: better window and door installation, smart technology, and solar power are just a few.
Overall, having a more energy-efficient home not only helps you save money and feel more confident as a homeowner, but has long-term benefits that make choosing energy-efficient options pay off.
Benefits of an Energy Efficient Home
You can't always see the benefits of an energy-efficient home right away, but you'll definitely notice and appreciate them long-term, such as in the exterior of your home or in your monthly bills. The benefits of making your home more energy efficient include:
Lower energy bills
Increased property value
Helping the environment
Increased comfort level and health
An overall improved quality of life
Combine all of these benefits together, and the idea of having a more energy-efficient home just gets better and better. Plus, who doesn't love helping the environment?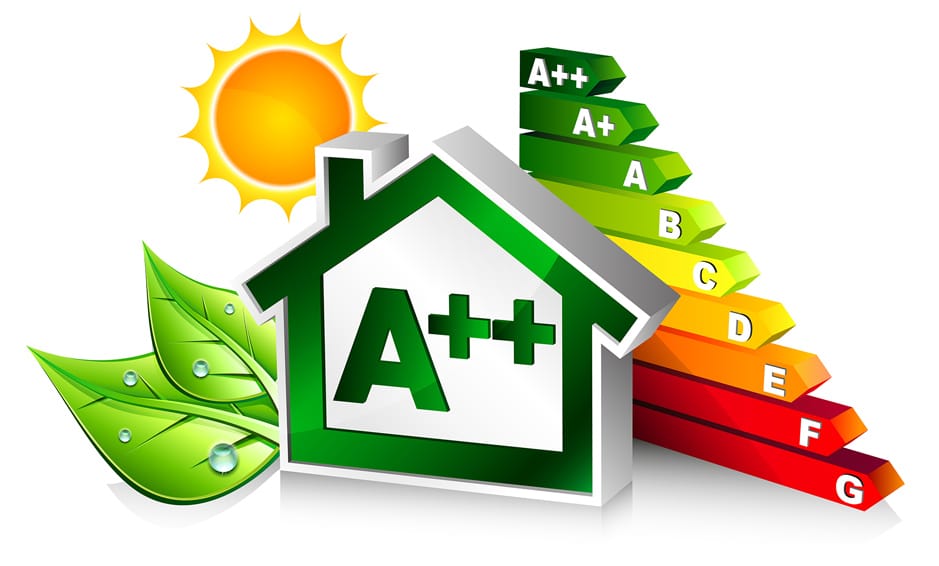 How to Understand Energy Terminology and Ratings
The first step in making your home more energy efficient is understanding energy terminology, which to the average person can become a bit confusing. That's why we've broken down the most important terms into four areas so that you can read through each section you're interested in.
General Terms
Pay-back period: The amount of time it takes your energy efficient item to pay back on itself. So if you invested $500 into new doors that save you $100 each year on your energy bills, it will take five years for your doors to pay themselves back.
Stand-by energy: The amount of energy you use simply by having your appliances plugged in (and not turned on)
Peak load: The highest amount of energy used by all of the people connected to your power grid. This may be important to know if one is considering different appliances or services such as solar power.
Heating
Convection: The transfer of heat by the movement of warm air.
Conduction: The transfer of heat through a solid material.
Lighting
Incandescent lamp: The older style of glass light bulbs. They let off more heat than light, making them the least energy efficient choice.
Halogen light: Slightly more efficient than the incandescent lamp, but still the same type of light.
Compact Fluorescent Lamps (CFL): A more energy efficient form of lighting for homes. Ideal for living rooms and kitchens.
LED (Light Emitting Diodes) lights: The emerging lighting technology that will probably be the future of household lighting. Has a high lifetime and high levels of efficiency.
Windows
U-Factor: The U-factor measures how well a window will keep interior heat from escaping your home. The lower the numbers, the better.
Solar Heat Gain Coefficient: This is a rating that measures heat gain, or how a window keeps the heat from the outdoors from entering into your home. The lower the numbers, the better.
Visibility Transmittance (VT): The VT rating measures how much natural light will pass through your replacement window's glass. The higher the numbers, the better.
Air Leakage: This rating measures how much air will enter your home through your replacement window frames, or around the seal. The lower the numbers, the better.
Condensation Rating: The NFRC also has a condensation rating that's optional for manufacturers to include. The higher the number, the better a window resists condensation.
If there are any terms on our list you still don't understand, feel free to reach out to us, and we would be happy to explain further.
Do You Need a Home Energy Evaluation?
The best and easiest way to figure out what you need to do to make your home more energy-efficient is to get a home energy assessment. During a home energy assessment, a professional will come into your home and look for areas where your home might be using more energy than it needs to be.
Here are the two main ways you can conduct a home energy assessment:
Hire a home energy auditor: Professional home energy assessments (or audits) can usually be purchased in a number of different tiers, with each tier being more involved than the next. For example, there are basic plans that involve just a simple home walk-through, to more expensive plans where professionals might run advanced tests, such as blow-testing each door in the home.
Do it yourself: Doing your own energy audit can be easier than you think as long as you work with a reputable company to get a checklist of what you need to do. This checklist includes a variety of things including checking the windows for too much light exposure, and checking the doors for air leaks.No matter which way you do it, make sure your home assessment is done thoroughly so you can make the best energy choices for your home. It's after this assessment that you can really dig into making your home more efficient by choosing the right products or services.
Checklist to Conserve Energy for Any Homeowner
Even if you're not at the stage where you can replace everything in your home to be more energy-efficient, there are still a few things you can do to help conserve energy:
Turn off the lights in the rooms you're not in
Replace your light bulbs with LEDs
Turn off your computer monitor
Unplug any appliances that aren't in use (think small such as a toaster or coffee pot)
Get an energy-efficient thermostat
Clean or replace your air filter regularly
Actively purchase energy-efficient items
Some of these actions may seem small, but if you practice them regularly, such as turning off the lights, you could easily see a big difference in your electric bill over time. You also will be helping improve your overall quality of life by doing things such as regularly replacing air filters.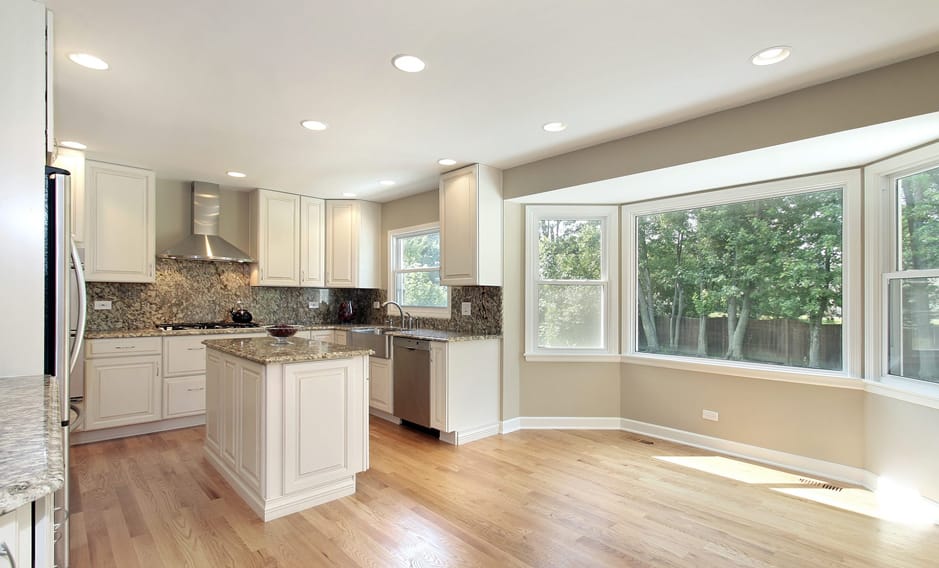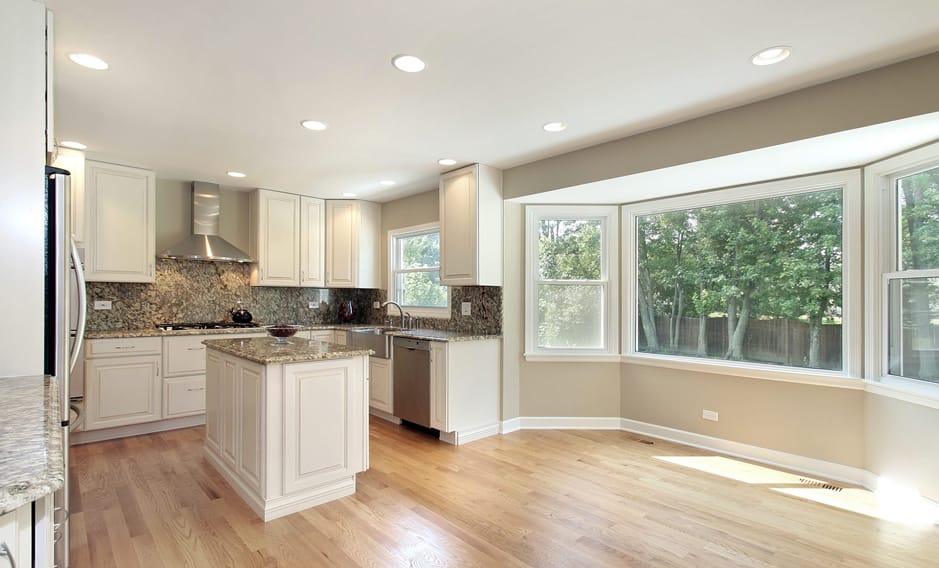 Energy Saving Tips
The most effective way to manage your energy consumption all the time is through smart appliances. Many smart appliances come pre-installed in "smart homes": homes where appliances can be controlled remotely, through the homeowner's phone.
For example, many smart homes come pre-installed with smart thermostats. A smart thermostat allows you to set a schedule that will adjust the temperature of your home automatically based on your family's everyday routines, keeping the home cooler in the evenings, and warmer during the day when no one is home.
There are also other options such as AI-powered water. This device helps track your water consumption, and only turns on the water pump when needed.
Some other examples of smart technology you can use include:
Anything ENERGY STAR-approved
LED light bulbs
Smart plugs
Motion sensors
Smart wifi
But "smart" doesn't always mean "greener". There are always limitations with smart-connected devices. For example: A smart thermostat in a home with single pane windows and no insulation will not reduce energy consumption.
Can Replacement Windows and Doors Save Money on Energy Bills?
If there's one main thing that can increase your home's energy efficiency and save you money on your utility bills, it's the replacement of doors and windows. Here's why.
The doors and windows in your home each provide two essential functions. Your windows are supposed to keep everything in your home insulated, such as keeping hot air in and cold air out. Your doors have a similar function.
If one of them isn't functioning properly, you can see a huge difference in your energy bill, especially during times where you use your air system more such as the winter or the summer. You can use a home energy audit to identify and prioritize the projects you want to complete over time to improve energy efficiency.
Not only can replacement windows and doors save you money on your energy bills, they also:
Give your home a better curb appeal
Invite more natural light into your home
Protect your home better
Increase your resale value down the line
Give your home better airflow
Simply replacing your windows and doors can be incredibly helpful for your quality of life and your energy efficiency.
What to Look for in a Qualified Replacement Window and Door Contractor
Once you've identified the things in your home that are needed to increase your energy efficiency, we can guarantee that your doors and windows are going to be on the top of the list. The next hardest step will be finding a qualified replacement window and door contractor which can be a stressful process.
When you hire a certified contractor for your windows and door you:
Ensure you get the most efficient window and door installation
Know the contractor has the skills to work professionally
Have a more personable customer service experience
Are covered by insurance through a bonded and licensed contractor
Some examples of certifications to look for are: a Sunrise Windows Certified contractor, a Restorations Windows certified contractor, or a ProVia Doors certified contractor. At Kelly Window and Door, we have all 3 certifications.
Why Choose Kelly Window & Door?
As a homeowner, you just want lasting products and services that are worth the money. When It comes to choosing new windows and doors, you not only want the best products, but you need a company who can work with you and your style wants and needs.
For almost 27 Years, we have provided North Carolina homeowners with over 4,000 successful installations using products we believe in.
The benefits of working with Kelly Windows and Door include:
Background checked, professionally trained team members
A personalized installation plan just for you
A plan that fits you budget and is completed efficiently
Peace of mind your home is one step closer to being as energy efficient as possible
Confidence your investment is protected
Our process is simple and easy, letting you handle the fun part of picking our styles and products, and us handling the hard stuff.
1. Schedule a FREE Consultation
We can do it at your home or our showroom — whatever works best for you. We're all about making things simple for our customers.
2. Pick the Right Products
Choose from the best selection of custom made windows and doors that fit any budget and style. We can let you make all the choices or we can help you along the way.
3. We do the work
Rest easy as our team comes to your home to install everything carefully and efficiently. The last thing you'll need to do is babysit.
4. Love your home
See the difference in your home for years to come.
Get Your Home Energy Efficient
Although it may seem difficult, in just a few easy steps you can be on your way to have a more energy-efficient home.
Once you:
You'll be well on your way to a more energy-efficient home that you love. But if you ever need help or have any questions, the professionals at Kelly Window and Door are here for you.