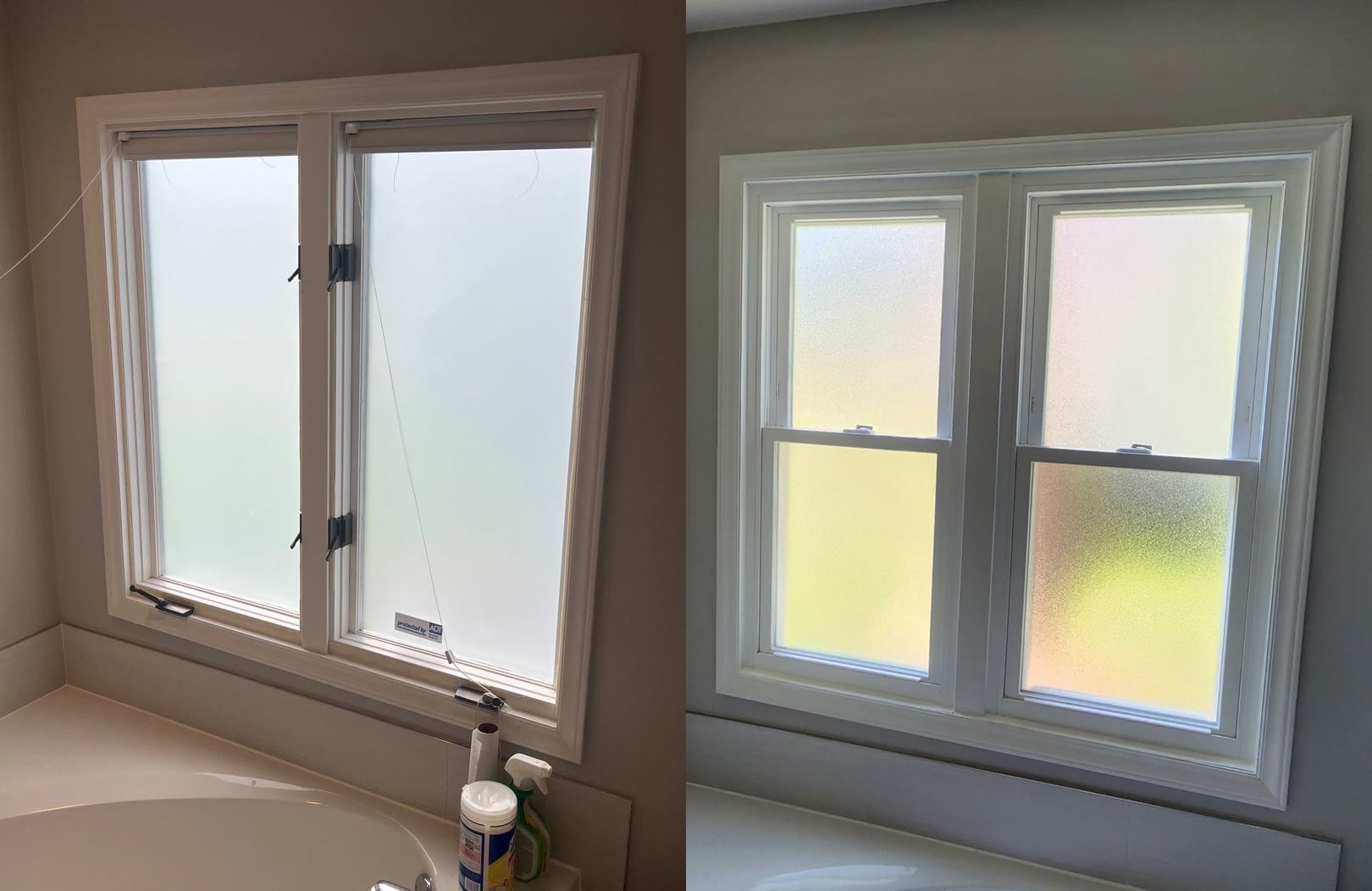 Location: Chapel Hill, NC
Renovations: Window Replacement & Installation
One Great Window Installation Experience Fosters a Second
Every company loves to see repeat customers, and we at Kelly Window & Door are no exception. A Chapel Hill couple hired our team once before to replace almost all the windows in their colonial-style home. So when the time came that they were ready to replace some old bathroom windows, they knew exactly who to call. And luckily for these customers, we had partnered with even more vendors for a greater variety of window options.
Choosing Unique Replacement Windows for a Bathroom
In their previous renovation, the couple chose not to replace a bathroom window as it was cost-prohibitive. They were working on a budget with this project as well, but our team had the solution. The couple wanted to upgrade their casement windows for double hung and wanted the addition of privacy glass in their bathroom to eliminate the need for window coverings.
Our experts at Kelly Window & Door collaborated with the Chapel Hill couple to replace two of the windows in their home while staying within their budget. They set up a plan and put together a contract. Privacy and protection from water damage and the elements were the most important to the homeowners. After the contract was signed, the couple decided to upgrade to the privacy glass.
Our experts know that window replacement isn't always the simplest decision to make, but we are always willing to work with our clients, provide feedback and provide a stress-free experience as they contemplate the direction they want to go with their projects.
Unmatched Window Replacement Quality and Customer Service
The project went off without a hitch. The existing window openings were not damaged and the bathtub below the bathroom window was protected as well. The openings were sealed properly and everything was inspected for rot or other damage. After the completion of the work, the project manager came to inspect the work and ensure the satisfaction of the homeowners.
This Chapel Hill home got a fresh look for their bathroom, and the homeowners could not have been more pleased. The project stayed within budget and our team accommodated the couple's changes in product. The homeowners noticed savings in energy costs and they could not have been more satisfied with their decision to hire us at Kelly Window & Door. The client said of their experience,
"We are impressed by their professionalism and quality of service. This is how business should be run and how American companies stood out in the world previously."
We couldn't be more pleased with the results and how happy the homeowners were with our work.
---
Project Gallery