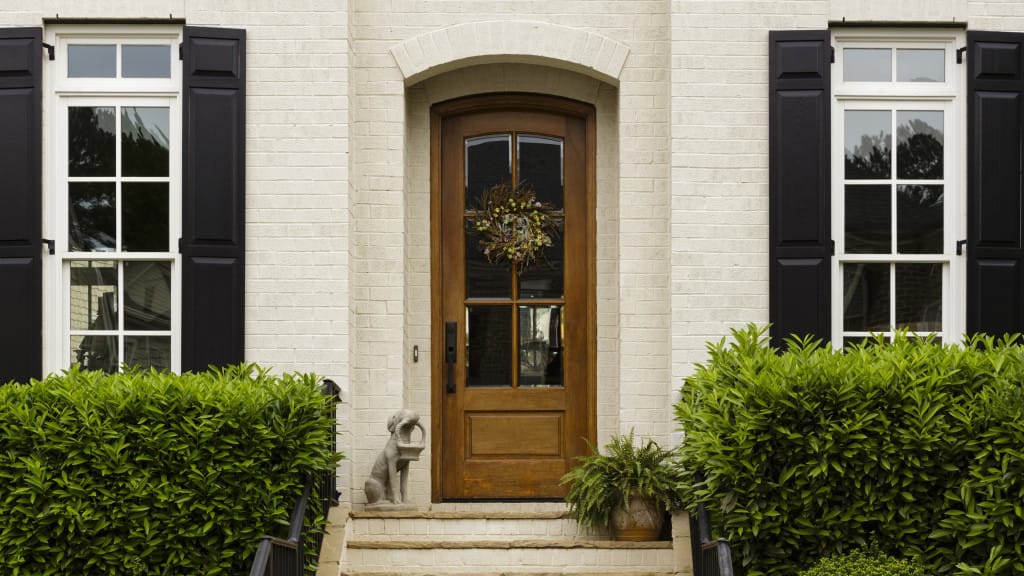 Trust Oak Ridge's Finest Window and Door Installation Team with Over 25 Years of Experience
Have untrustworthy contractors left you feeling worried and frustrated? At Kelly Window and Door, we understand your concerns. For nearly three decades, we have transformed over 4,000 homes in the Oak Ridge, NC area with our reliable window and door installations. When you choose Kelly Door and Window, you can be confident that your new investment was installed by a caring team of certified professionals.
Transparent Pricing and Trusted Window Replacement in Oak Ridge, NC
At Kelly Window and Door, we focus on quality over quantity, providing only the most trusted and durable brands on the market, like Restorations Windows and Sunrise Windows. We value our community's trust, which is why we offer transparent pricing, providing you with an exact price quote before we begin the project.
Discover the benefits of our window replacements:
Effortless Energy Savings:

Our windows are engineered for energy efficiency, lowering your utility bills while keeping your home comfortable year-round.

Natural Light Enhancement:

Experience the joy of abundant natural light indoors, creating a brighter and more inviting atmosphere for your daily life.

Noise Reduction:

Enjoy a quieter home by reducing external noise, allowing you to relax and focus without disturbances from the outside world.
Enhance Your Home's Accessibility with an Inviting Door Replacement
Kelly Window and Door offers expert installation of entry, storm, and patio doors from the established ProVia brand. We redefine convenience with doors that open effortlessly, creating an inviting entrance for you and your guests.
Explore what a door replacement could do for you:
Lower Utility Bills: Enjoy cooler interiors during summer and cozier warmth during winter, all while reducing your energy consumption and lowering utility bills.
Storm Protection: Crafted to endure harsh weather conditions, our doors are equipped with reinforced materials to shield your home from even the harshest storms.
Elevated Style: Elevate your curb appeal by finding the perfect fit for your home's unique aesthetic, making a lasting impression on visitors and passersby.
"Great service from Kelly Window and Door. They replaced our windows and doors over 10 years ago. We recently had some adjustments done and Nick's work was efficient with great attention to detail. He wasn't satisfied until everything was working as if it was new again. All under warranty. They stand behind their products!"
Joe B.
Caring Home Renovation with Kelly Window and Door
At Kelly Window and Door, we understand that a home improvement project can disrupt your routine. That is why we take special care to clean up throughout the installation process. We respect your schedule and preferences, accommodating your needs, whether it is a quiet space for your children or working around your commitments.
We are here to provide a hassle-free home improvement journey for you and your family.
Embrace the Beauty of Oak Ridge, NC with Kelly Window and Door
Nestled in the scenic northwest area of Guilford County, North Carolina, Oak Ridge exudes a captivating blend of historical significance and modern vibrancy. This picturesque town not only showcases stunning landscapes and cherished historical sites but also stands as a testament to the power of community resilience, as evidenced by its successful incorporation in 1998. Transform your Oak Ridge, NC home with new doors and windows – schedule a free consultation today with Kelly Window and Door.
Take the next step:
Call us to schedule your complimentary consultation:
Or fill out the form below: